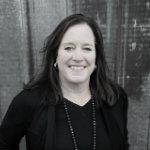 Broker Associate | SRS, RSPS, EcoBroker
2017 REALTOR of the Year SSBR
Cell: 970-819-4897
angela@yoursteamboathome.com
YourSteamboatHome.com
Angela's love for Colorado began at the age of 10 on her first ski trip. At a very young age, she was mesmerized by the mountain energy and the beauty of this state. She made a commitment early in life to be in Colorado. After a pit stop in Kansas City post college at the University of Oklahoma, she landed in Denver for many years and then made her way to Steamboat in 2006.
She has her degree in marketing and advertising and has been in in sales, marketing and management since 1988. Additionally, she has been involved in the start-up of a few companies including a local non-profit organization and loves the entrepreneurial and community spirit that is pervasive in Steamboat Springs. She loves helping her clients navigate the ever-changing real estate market and is experienced in handling a multitude of transactions. Her knowledge base is broad due to her background and dedication to stay on top of the Steamboat Springs real estate market. It has been enhanced by her years serving on the Steamboat Springs Board of Realtors. Her commitment to her clients is to be honest, truthful and persistent in her representation of their needs.She was Chair for the Steamboat Association of REALTORS® in 2016-17 and REALTOR® of the Year in 2016-17. She was chosen to serve on the Community Housing Steering Committee that convened over a year to determine the housing needs for the community and provide a roadmap for sustaining housing into the future. She served 5 years as the Chairperson of Yampa Valley Sustainability Council and was instrumental in the startup and growth of the organization in 2008. Her time on the board allowed her to be involved in many community-wide discussions with stakeholders, government, businesses and individuals. This involvement has enhanced her knowledge of the many aspects of what makes a mountain community thrive and what it takes to come together on important issues. She also served on the Technical Advisory Committee for the green building program, spearheaded the greening of the MLS and was Steamboat's first EcoBroker. She has written many articles in local magazines and newspapers and previously served on an HOA board. She loves skiing, biking, hiking, traveling, cooking, art and being a part of positive change for the community.
Testimonials:
"When we decided to make a move from Anchorage, Alaska to Steamboat, my good fortune was finding Angela. Angela is not only friendly and fun to spend the day with looking at properties, she is a true master of the Steamboat market. Angela took time to identify my family's needs, my budget, and my desire to live close to the mountain base. She was able to knowledgeably discuss the schools, the history of the area, the history of each property, and walk me through the HOA requirements. Since we lived out of state, Angela had the right contacts to make local financing and closing simple and easy. And, after we closed, she helped us identify area painters, movers, cleaners, etc. Of all the Realtors we have worked with over the years, Angela is at the top. When selecting a Realtor to help you find your next family home, you will be glad to have Angela at your side."
S. Brown & K. Kristof | Anchorage, AK
"We had connected with Angela a few years at our first attempt in settling down in Steamboat. School swept us back east but we vowed to return as quickly as possible. Throughout our time east, we remained in communication with Angela, and were so elated to share our news of our our return to the 'boat to reunite with family! Angela was ready to help us find our dream home to settle down in a town we love and a place we longed to raise our children. My husband and I really appreciated Angela's approachable and laid back energy. We really felt comfortable sharing our house dreams. Angela was more than accommodating in showing us homes around our full time work schedules in conjunction with the kids' timetable. We never felt rushed, pressured, and persuaded during the house hunt. She remained patient, communicative, informative, and quick to listen to our feedback to help us find what we were looking for. Angela understood our wants/needs and found us our dream home… in a much shorter time than we ever anticipated. We can't thank Angela enough for her diligence in helping us find our home. Her professional, positive, and easygoing personality was exactly the service we desired. Thank you so much, Angela."
C.& M. Savage | Steamboat Springs, CO
"Angela recently helped me purchase my first home. She made the entire process easy. She is great to work with and highly knowledgeable. She has a lot of patience and was always available to help answer questions and provide advice with the home buying process. She is dedicated, trustworthy and definitely cares about her clients! She made me feel comfortable and confident with my purchase. I'm so happy with my new home and it's all thanks to her! Angela truly went above and beyond my expectations! I would highly recommend her to anyone looking to buy or sell a home."
M. Lindsten | Steamboat Springs, CO
"We first met Angela six years ago while going through an Open House. She showed us several condos but it didn't work out for us to buy one at that time. We went home still thinking about what or whether to buy and decided to wait. Angela was patient and kept us on her email list to keep us up to speed about what was happening in Steamboat. The time finally got right for us to make the move to purchase a condo in Steamboat. Angela took our list of needs and wants and found us several options. Again, her patience and knowledge served us well. Our family loves our new Steamboat get-away. It suits us perfectly. Thank you, Angela!"
R. & C. Phillips | Madison, MS
"We recently relocated from the Denver area and Angela helped us find our dream home. Throughout the process we found her to be patient with us in our indecision, knowledgeable of the entire process, available, responsive and thorough. When we needed guidance, she was there to provide it in a manner which was not over- bearing. Her negotiation and communication skills were instrumental in the purchase of our home. Her calm nature helped us not get too emotional throughout the process. We interviewed several agents when we decided to move to Steamboat and couldn't have been happier with our decision. Without hesitation we recommend Angela for your real estate needs."
P. & K. Alfino | Denver, Steamboat Springs, CO
"This is my fifth real-estate transaction with Angela (3 sales and 2 purchases) over the course of the last 8 years. Angela is a true professional who has the ability to wear many hats beyond just realtor. On any given day she is flexible, fluid, patient, knowledgeable and AVAILABLE. She is an excellent communicator and has the gift of translating the nitty gritty of real-estate contracts into digestible information. She has always been willing and able to adapt to my needs and help serve as advisor, investigator and negotiator. More than anything, what sets Angela apart from her peers is her attention to detail (ever single detail). She has an unparalleled knowledge of the real-estate market and contracts that are hard for the buyer/seller to decipher. Angela is best in class and I would highly recommend her to anyone."
A. Withey | Steamboat Springs, CO
"Angela has worked with us on multiple closings over the years. Throughout our experiences with her, we have noted an unrelenting drive for both smooth and successful property closings, with our best interest at heart. She displays unparalleled knowledge of the real estate process from beginning to end. We continue to feel well cared for by Angela and that she always puts her clients needs at top priority. We love working with her, and would recommend her to anybody looking to purchase or sell real estate."
R. & K. Nelson | Steamboat Springs, CO
"Intelligent, professional, committed… just a few words to describe Angela Ashby's approach. Being out of country buyers, it was a challenge to purchase our mountain home…a challenge made easy by Angela. Her 24/7 availability, relationship building skills, and patience in dealing with international buyers, exemplifies her commitment to client satisfaction. Even post closure, Angela goes above and beyond, providing ongoing service and ensuring a smooth transition. We were incredibly fortunate to have had Angela working with us, always having our best interests at heart."
hMac Ltd | Bermuda