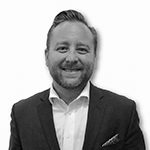 Director, Business Operations
Kreissig Real Estate Team
Cell: 970-846-2939
Chris@LiveInSteamboat.com
Chris has worked in the top tier of real estate in Steamboat Springs since 2013, specializing in business development, marketing and transaction management.
Chris hails from the suburbs of Boston and has called Steamboat Springs home since 2009. With a background in operations and logistics for a live events production company and a love for the mountains, he decided to put a career in the rock and roll industry on hold to become a ski instructor. From 2011-2013 Chris worked as Program Coordinator and part of the team at Steamboat Adaptive Recreational Sports (STARS), providing year round recreational sports instruction and opportunities to children and adults with physical and cognitive disabilities. Chris enjoys shooting aerial video of the American west, skiing, dirtbiking, and hiking and in his spare time. He holds a Bachelor of Arts degree in Philosophy from Green Mountain College.