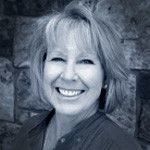 Broker Associate
GRI, CNE, CIAS, e-Pro
Cell: 970-734-5590
Christi.Steamboat@gmail.com
www.callsteamboathome.com
Around here they call it the "Yampa Valley Curse." According to local folklore, once you're under the spell of this idyllic mountain setting in the heart of the Rockies, you'll be destined to return again and again. "I definitely believe it's true because it happened to me," Christi says. "I truly love where I live. All year round, Steamboat is full of endless outdoor activities, friendly people and breathtaking natural beauty. Why would you ever want to leave such an incredible place?"
An Undeniable Draw
Like most, Christi first fell in love with the incredible Steamboat lifestyle in the winter. She's been an avid skier her entire life and frequently visited on vacations to take advantage of the world-famous champagne powder and enjoy the welcoming hometown feel. In fact, on a trip to Steamboat at the age of 17, Christi met Lonnie, the man who would ultimately become her husband and father of their two sons, Nick and Keith. They now have grandchildren who are adding to the joy of family and giving them a stronger sense of purpose. Christi and Lonnie are both Colorado natives originally from the Denver area. They raised their children in the suburbs of Denver, but the memories of Steamboat kept pulling at them.
Christi was co-owner of her family's successful air conditioning, heating and plumbing service company and Lonnie had a contracting business. After selling their businesses, they designed and built their dream home in the Flat Tops about an hour away from Steamboat. As much as they enjoyed their home, they ultimately realized that their true dream was to be closer to Steamboat, where they could be a more integral part of the community and lifestyle.
Making an Impact
And that's just what they did. They moved closer to town and Christi continued her career as a real estate professional. She drew from her strong financial and construction background to help people make the most of their opportunities in this market. "I absolutely love what I do. It's so rewarding to work with people and make a positive difference in their lives," Christi says. "On top of all that, I get to help them realize their home buying and selling dreams in one of the most beautiful places on Earth. There's nothing more rewarding than that!"
When you work with Christi toward the sale or purchase of a home—whether it's a year-round residence, vacation home or investment property—you can count on her to be there for you every step of the way with sound guidance and in-depth support. She applies incredible attention to detail and genuinely cares about your success. That is why she devotes so much time and energy into making sure you make sound decisions and, in the end, love where you live.
Love Where You Live
In Steamboat Springs and the surrounding Yampa Valley communities, the real estate professional to know is Christi Herbert. She's focused on helping you realize your dreams and Love Where You Live. If you are buying or selling a property and want to get more out of your move, give her a call today!
Testimonials:
Christi is a great agent! She is very thorough, does her homework, is always prepared, patient, and aims to please. She is very helpful to long distance buyers by viewing properties and sending pictures, etc.

-Mary and Randy Millar