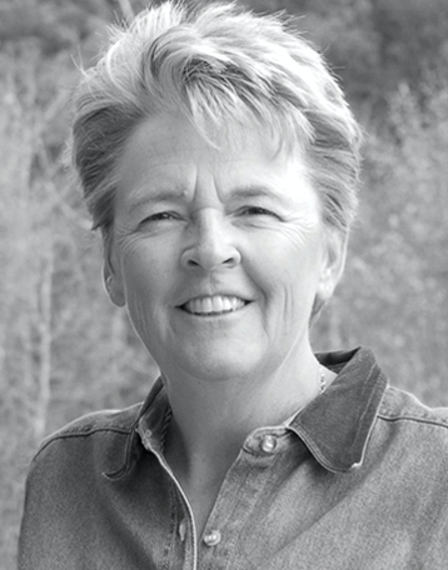 Broker Associate
Cell: 970-846-7707
IvyBaker@icloud.com
Originally from Canada, Ivy Baker came to Steamboat Springs on a family vacation and it was love at first sight. Her passion for the outdoors and the relaxed pace of life that defines Steamboat compelled her to return to the Yampa Valley and make it her home. She found the small town atmosphere, crystal blue skies, beautiful landscapes, and abundant outdoor recreation irresistible! Ivy quickly made a strong name for herself in Steamboat! She enjoyed a successful career in the insurance and financial services industry, earning the highest recognition her region. In 2008, Ivy built on her proven success by gaining her real estate license. Since, she has earned equal if not more accolades in her field. Ivy particularly enjoys helping her clients fulfill their dreams of living the Steamboat lifestyle. She takes great pride in providing exemplary service that builds lasting relationships. Ivy lives in North Routt County and enjoys life to the fullest engaging in all the outdoor activities that brought her here. If you see her during her free time you'll find her and the family, fishing, hiking, skiing or cruising on their ATV. Contact Ivy today, you'll be glad you did!

Testimonials:

12/03/2017 - jackelly04
Sold a Single Family home in 2017 in Clark, CO.
Ivy! Oh Ivy! She is a professional in every way! Ivy, not only has knowledge in the Steamboat Springs real estate market but in Clark . Ivy has the ability and determination to get your property sold weather she is the listing agent or selling agent. Ivy was wonderful in getting our property sold and would recommend her in all real estate transactions! Less
11/17/2017 - zuser20170803124506565
Bought a home in 2017 in Haybro, Phippsburg, CO 80467.
Ivy is the best! Her thorough knowledge of the area is invaluable for doing due diligence from a distance. Ivy assisted us by remembering what we wanted so that when something appropriate hit the market, she let us know right away so we could jump on it. I highly recommend her!
10/14/2017 - BMartin318
Sold a Single Family home in 2017 in Clark, CO.
Plain and simple, Ivy held up her end of the bargain as our listing agent by providing sound advice, guidance and a willingness to get tough, when needed. If you want a best friend to tell you what you want to hear, look elsewhere. If you want to get the job done well, call Ivy.
05/22/2017 - olsonnc
Bought a Single Family home in 2017 in Steamboat Springs, CO.
Ivy is sweet and knows Steamboat quite well. In addition, Ivy was a solid negotiator. Lastly, Ivy had tremendous follow-thru on every aspect of the home buying process and that made this purchase as stress-free and simple as possible...I wish all my transactions were as smooth!
04/14/2017 - swanson sarah
Bought a Condo home in 2017 in Steamboat Springs, CO.
Ivy was terrific in all ways. She was patient with all of our questions during the viewings and then extreemly helpful in advising us becoming owners of a vacation renta
02/15/2017 - taralea6
Bought a Single Family home in 2017 in Clark, CO.
Ivy was amazing from the first second. She meet us in the parking lot energized and ready to go. She had a plan and executed showing us properties. As we were looking other properties popped up in her head and off we went to see them. I actually put a contract on a home that wasn't on my list. Thanks to Ivy in her knowledge found us a home on day 1. I would like to think Ivy will always be a friend in to the future. Highly recommend Ivy. ?? Less
02/02/2017 - kathleen7384
Sold a home in 2015 in Glen Eden, Slater, CO 80428.
Ivy knows the Steamboat market, especially North Routt. Very professional; keeps things on track; keeps seller informed; a calming influence on a stressful process.
01/29/2017 - nolajeanshafer
Sold a Condo home in 2013 in Steamboat Springs, CO.
Ivy Baker was very knowledgeable about our property which prospective buyers would have their questions addressed. She represented our property very well. We would engage her again if we were to buy or sell property.
01/26/2017 - dkpmesnv
Sold a Townhouse home in 2016 in Clark, CO.
She sold our condo in less than a month. She communicated well with us and kept us appraised as what was happening. We feel she knows the area well which really helped in the selling of the unit. We would highly recommend her.
01/24/2017 - margegustin
Bought a Single Family home in 2015 in Clark, CO.
I purchased the house in late 2015, over the Christmas Holiday. Ivy Baker was on top of all the paperwork and made my purchase from long distance in Pennsylvania very easy.
01/23/2017 - micknamy
Sold a home in 2016 in Glen Eden, Slater, CO 80428.
Ivy Baker is phenomenal. She helped me through a recent sale with a condo in the Steamboat area and every step of the way was so easy compared to any other property I've ever sold. It was almost as if she was psychic the way she was able to know what kind of questions I was about to ask before I More
01/24/2017 - beidsness
Sold a Single Family home in 2016 in Steamboat Springs, CO.
Ivy is always very professional and knowledgeable about the market and value of the area and properties. Also pays attention to details and follows thru on all questions. Would highly
01/24/2017 - lesleylumpkin1
Sold a Townhouse home in 2016 in Steamboat Springs, CO.
Ivy has the ability to negotiate effectively and efficiently while maintaining professionalism during and throughout a transaction. I appreciate her knowledge of the market and her straightforward honesty in helping me get my townhome sold. As an employee of a local title company I've had the honor of closing several transactions with her and this is the reason why I chose her to sell my investment property. Less
01/19/2017 - jpanozzo67
Bought and sold a Single Family home in 2015 in Clark, CO.
We called Ivy while on vacation to see some homes and she had us several showings the next day. After spending the day with her and just browsing we ended making an offer that she made happen. We couldn't be happier with our new home and Ivy as a new friend.
01/18/2017 - hoeferwyo
Sold a home in 2015 in Steamboat Springs, CO 80477
Our experience with agent Ivy Baker was beyond any expectations. She is an intelligent, knowledgeable professional in her field. I can't imagine contacting any one else in her market as she knows everything and everyone to make a transaction as smooth as possible. Her local knowledge is priceless! I would trust her guidance explicitly and would not make a real estate decision without her input. Less
01/16/2017 - paulcohen22
Bought a home in 2012 in Steamboat Springs, CO.
Great realtor, very personable, attentive, reliable. She is very knowledgable about the nuances of the Steamboat market. I would definitely work with her again to buy or sell a property.
01/16/2017 - zuser20161012104138584
Bought a Condo home in 2016 in Steamboat Springs, CO.
Ivy was a great negotiator! She helped us find a property we fell in love with, answer every question we had immediately, and get us the best deal possible in a very competitive market. Highly recommended!
01/17/2017 - shwkmw
Bought a home in 2016 in Milner, Oak Creek, CO 80487.
Ivy was wonderful to work with. She helped in all phases of purchasing our home. She was always available to answer any of our questions or our concerns.