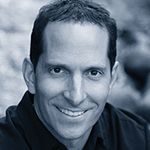 Broker Associate
P.G., GRI
Cell: 970-846-8760
jim@steamboathomeproperties.com
SteamboatHomeProperties.com
Jim has been a real estate broker in Steamboat Springs since 2005. He believes that client-focused, marketing-based services are the foundation of his success and will always keep this focus for his business. Jim has studied with the top two real estate coaches in North America for the last nine years, which gives him the most current and relevant selling, negotiating and marketing skills to help his clients reach their goals.
Jim brings over 20 years of experience in relationship-based sales and marketing expertise to his Steamboat Springs real estate business. Prior to real estate, Jim spent 10 years consulting in the environmental industry, he then shifted his focus to marketing for a NYSE company and was also a founding partner of an online accounting software company based in Boulder, CO.
Jim and his wife have been passionate about Steamboat Springs since the early 1990's – purchasing their first property in the valley in 1993 and permanently relocating to Steamboat in 2004. Jim earned his BA degrees in Psychology and Geology and a Masters degree in Geology, from the University of Colorado at Boulder.
Reviews:
"Being from out of town, we really needed a realtor that was knowledgeable about the area. Jim was that and more. He was so kind and helpful, and we were able to find our perfect ski home in only two days. Thanks for everything!" – Dr. Brad Strimling& Family, Chicago, IL
"From the start, Jim gave me his professional, unvarnished opinion on where the market was and what I could expect for my house. That's the kind of candor I appreciate. He gave me the facts and then helped me arrive at a sales plan I could live with and I made a new friend in the bargain." – Dr. George Schaefer, Dunedin, FL
"As a Seller, I was delighted with Jim's knowledge, professionalism and most importantly, his ability to get property sold! Jim has now successfully sold four properties on our behalf but perhaps the most impressive sale was our most recent – not only did he find the Buyer (actually, multiple Buyers) for our Trappeurs condo but we closed within 8 weeks of our original instruction. Thanks Jim! " – Paul & Louise Stananought – United Kingdom