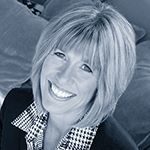 GRI, CNE
Cell: 970-846-4841
karenhughes@remax.net
A Colorado native, small ranch owner in the Elk River Valley, mom of 3 sons and a proud Grandma to 3! A captivating people person with a long history of sales success! I am passionate about what I do and where I live!
When enlisting your home or investment properties as your real estate needs grow and change or your desire to find a new home or investment property, you will find me dedicated,and relentless in the opportunity that awaits you! I approach each adventure with commitment, knowledge, enthusiasm and a "happy to do" attitude.
My goal is to help you achieve all of your real estate goals while creating a positive,successful and memorable experience!
I am truly grateful for the opportunity to work with "new" and "old" friends!
Please give me a ring or email anytime!
With thanks,
Karen
Testimonials:
Karen Hughes is the best broker we have ever used. We would highly recommend her. When it came time for my husband and I to sell our home in Clark, we decided to list it with Karen. What a blessing that turned out to be. We have sold several homes over the years and Karen is by far the best broker we have ever been associated with. We found Karen to be incredibly hard working, not only setting up many open houses for our home but also checking on it frequently, as we had moved and it was not being lived in. She is also an honest and fabulous communicator and stayed in touch with us every step of the way. Living in, and loving North Routt herself, gives Karen a unique perspective when it comes to selling a home in the area. She was able to provide prospective buyers with insight about the special qualities of our home and the surrounding area. Karen has a contagious, positive attitude which is such a plus when selling a home. Karen pays attention to all the big and small details. She took care of everything for us, every day, and she made the closing transaction a pleasure. Literally, all we had to do was show up for the closing and sign the documents. Karen never quits.... she never gives up, and she's always available for you. If you need a broker to sell your home in Steamboat Springs or North Routt County, Karen is the best choice you can make. – Pat Giordano and Berry Westover
I can't recommend Karen enough! From the moment we began working with her, she worked non stop on finding us properties that met our criteria and listened intently to our feedback. It was incredibly easy to communicate with Karen, and she was always quick to respond to any phone call, email, or text. She made us feel as though we were her most important clients and never made us feel as though we were bothering her no matter how trivial the question or concern. Not only did Karen help us find the perfect home in Steamboat, she made the purchasing process incredibly easy and painless. She also helped us find various vendors to complete some work we wanted done on the property. We are now working with her to sell another property in Steamboat, and she is once again working diligently and tirelessly on our behalf. I would recommend Karen to anyone looking to buy or sell real estate in Steamboat Springs. – Kelly Storey