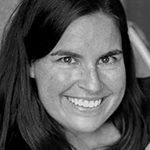 Broker Associate
Cell: 970-988-6933
Kiki.Soule@REMAX.net
SteamboatPropertyHunter.com
Kiki Soule resides in Steamboat Springs with her husband Ben Schutt, owner of Alpenglow Engineering Solutions Inc., and two beautiful children who bring them endless joy. She is a proud small business owner of a successful gift basket company, Live Local Steamboat LLC. In her free time Kiki enjoys volunteering at the Steamboat Springs School District and the Winter Sports Club, camping, mountain biking, hiking, water activities, snowboarding and all that the Valley has to offer. Kiki is thrilled to be a real estate broker in one of the most beautiful places in the world, Routt County.
Kiki brings years of local hospitality sales, high-end property management in Steamboat Springs and real estate office marketing/management experience to the RE/MAX Partners team. She received a Masters in Organizational Performance and Change from Colorado State University and an Undergraduate degree from Michigan State University. Kiki is also a certified Resort & Second-Home Property Specialist/RSPS.
You need a Broker that understands your goals and strives to help you achieve your financial/fun portfolio. Let Kiki find the perfect investment/vacation home for you and/or your family. She is a true Steamboat Springs expert, her professionalism, energy, and attitude are refreshing. Kiki is an overachiever with a good sense of humor, and you'll enjoy your time together.
Testimonials:
"Kiki is an EXCELLENT broker. She took care of every concern that I had as well as doing the menial tasks that I should have been responsible for, that was well beyond her job responsibilities. Kiki was quick to return my calls even sometimes after hours. She gave me "concierge" service from start to the final signing. The whole experience of negotiating, getting all the principal entities, (home inspector, structural inspection, home appraiser, plumbers, electricians being the go-between for the HOA and myself and numerous other entities that were needed), lined up was smoothly taken care of. Kiki also kept me abreast of all issues that I hadn't even given thought to. She is extremely competent and knowledgeable about all things to do with real estate and quick to come up with competent people to inspect and fix various issues that come to light during the process. I highly recommend her. She put my whole process of buying property at ease."

— HB
"Kiki was great throughout the whole home buying process. She found a variety of options that met our criteria and got us out to see them right away. We were moving from out of town and Kiki provided us with a lot of insight into the area. I would recommend Kiki to anyone looking to move to the Yampa Valley! "

— DANIEL JOBSON
"Kiki was very helpful and responsive, especially in working with me remotely (I live about 10 hours from the property we sold). She always responded promptly to emails and phone calls. She also helped with a lot of logistics that were tricky for me to deal with from far away."

— LORI BOCCHINO
"Kiki is a fantastic Realtor. She was able to assess our needs via email and when it was time to look for homes she was right on target! I can say this with the up most confidence as we also went shopping with another Realtor from one of the largest companies in town who treated us like window shoppers. In comparison Kiki cares and it really shows. She was timely, prepared, and able to view all the properties on her list in a short amount of time. Thank you KIKI!!!! "

— HUNTER BURDICK
"Kiki's ability in understanding the various motivations of both buyers and sellers make her a pleasure to work with. Kiki will go the extra mile to make sure you receive the best service, whatever your real estate needs may be."

— SUSAN S.
"Kiki is the best. She was so patient and helped us find our home. After we chose a house she gave us a calendar of deadlines. She was in contact with us for any questions and advice. She made sure that we did not miss anything. She is fabulous."

— MARSHA TICE
"Kiki was a pleasure to work with, she paid attention to our needs and wants and we couldn't be happier with the end results."

— ERICA & MIKE KOZER