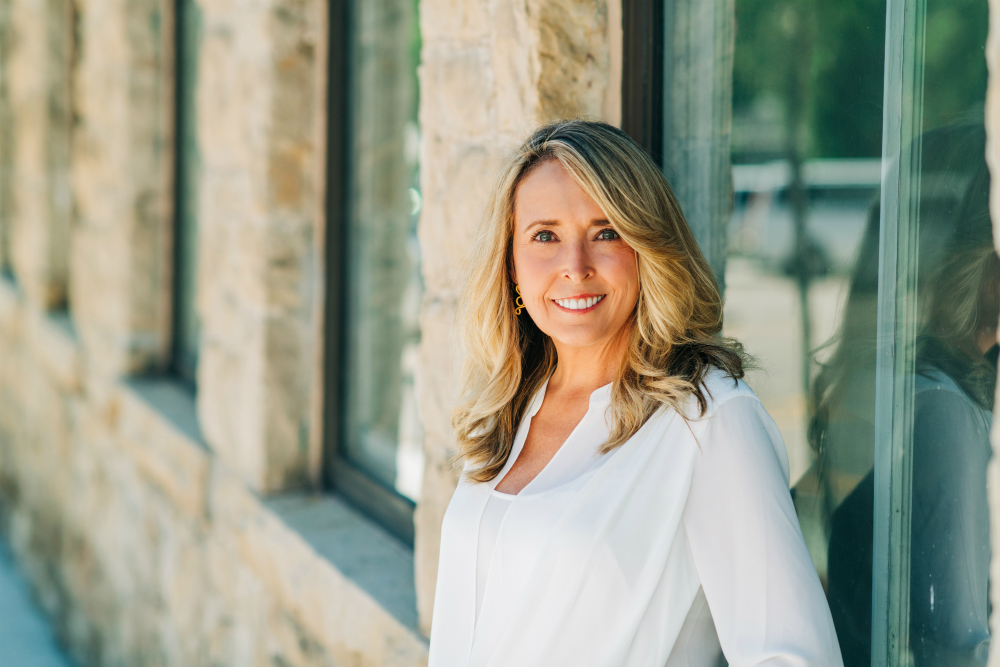 Broker Associate
Office: 970-819-8726
Kristin@KristinLile.com
FindSteamboatHomes.com
Hello and thanks for viewing my profile! I'm Kristin Lile and I have worked in the real estate industry for more than 30 years. My primary business goal is to provide excellent customer service to my clients. My real estate career began in the title business, where I worked as a title policy verifier, and later as a real estate/loan closer for title companies and law firms in Tennessee, South Carolina and the Front Range of Colorado. I have also spent time as a portrait photographer, which allows me to combine my joy of working with people with my passion for photography. With my title insurance experience, my next logical step was to get my broker's license, which I did after moving to Steamboat in 2007.
My bachelor's degree is in English from Hendrix College in Conway, Arkansas. I met my husband Robert there and we have been married for 32 years. We moved to Steamboat after Robert joined the medical staff as a radiologist at the Yampa Valley Medical Center. We knew Steamboat well as we had been visiting for years in summers and winters, enjoying camping, cycling and skiing. Now that we live here, we enjoy the many attributes of the community, including the arts, the incredible people who live here, and all the numerous outdoor activities.
I would love to help you with any real estate needs you have. I promise to put my experience and dedication to work for you!
Testimonials:
"Kristin Lile has been my broker for almost two years. I purchased property with her last year and again this summer. Both times she exceeded my highest expectations insofar as all the intricacies that a Realtor must do, and those they can opt to do, over and above.
As a real estate investor and Realtor in the state of Florida, I have met and worked with many brokers and have respect for a great many of them. With that said, I want to make the point that Kristin is the best real estate professional that I know. She makes it her mission to understand what the client wants and is relentless in making that vision a reality. She has the rare quality of sincerity where she will let you know when something isn't right and needs to be reconsidered. There have been properties that I liked where she clearly pointed out things that I would have regretted had I bought. She knew what I wanted from having listened and reminded me tactfully to stay true to my standards.
Kristin has guided me through the process of really getting to know Steamboat Springs. Anyone who is looking for the right broker to work with can put their trust and confidence in Kristin.
In Steamboat my broker will always be Kristin Lile."
-Klaus Meyer

"My wife and I worked with Kristin to find a condo in Steamboat. We had visited Steamboat for years and thought we knew the area well, but Kristin was extremely helpful in educating us about the market. She was incredibly responsive and helped to make the process smooth and easy. We are excited about our place at Edgemont and look forward to great times in Steamboat."
-Doug Chappell

"I recommend Kristin highly! She was knowledgeable in the Steamboat area and the market. She had incredible patience (my husband & I were not an easy sale) and she got the job done. She is professional and extremely efficient. She was in communication with us every step of the way and we felt confident knowing she was looking out for our best interests! Her service went above & beyond our expectations & we will use her again for future real estate needs!"
-The Riordan Family

"We would highly recommend Kristin based on the complete support we received throughout the entire experience. The attention to detail, immediate follow up, frequent communication, (to keep us updated as we were out of state buyers) and patience with the process which took approximately 4 months from start to finish were instrumental in helping close the deal. It is obvious that Kristin knows the market, the contacts, the business, and most importantly has a passion for meeting the needs of her customers. If you are looking for property in the Steamboat market and have the opportunity to have Kristin work with you to make your dream a reality please do so as the support you will receive throughout the process based on our experience should be excellent. "
-Tom and Angela S.

"Kristin did a wonderful job selling our condo. She explained everything about the process clearly, and was helpful at every turn. If we were to buy or sell property, we would definitely turn to Kristin!"
-Anonymous

"Kristin Lile did an outstanding job for me when I was under a time constraint with a tax free exchange. Kristin was able to select homes that fit my description. After only two days of searching we found the perfect second home for me."
-Bill Haring

"We had the pleasure of working with Kristin Lile when she sold our condo in Steamboat. She did everything she had promised she would do and even got us a good price for our condo in a downtrend in the market. We found her to be knowledgeable, personable, efficient and always followed through. Much of the paperwork was done online since we live in a different state and that made it very convenient for us. We highly recommend the services of Kristin and would work with her again if the opportunity ever arises. "
-Howard and Judy Shinkle

"Kristin helped us find our dream vacation home in beautiful Steamboat, CO. She listened to what was important to our family and provided good options to help us in our search. Her knowledge of the area and current market conditions helped guide us in making a great decision for today and the future. What Kristin provided that was most important to us was communication. The process of buying a second property was an emotional roller coaster especially with the bank lending climate at the time. Kristin worked hard and kept us well informed through each step of the process to ensure we achieved our goal."
-Brett and Joanna Allison