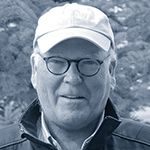 Broker Associate
Cell: 970-846-5761
michaelbuckley@remax.net
Michael was born and raised in upstate New York. Upon graduating from Northwood School in Lake Placid, NY he moved east to Boston and Boston University to major in Physical Education. He continued his studies at New England College majoring in History. Upon graduation he returned home and joined his family owned Real Estate Company and was promoted to president in the early eighties. He successfully ran the company for 20 years eventually turning the operation over to his sister.
After many hunting and fishing adventures to Colorado Michael decided to make the move. In 1998 he joined AMREPCO a production home builder in Denver and successfully marketed and sold Bradbury Ranch in Parker, CO. Upon completion of Bradbury Ranch his interests moved to the mountains and Summit Habitats of Edwards CO. He founded Yampa River Realty, LLC in 2002. Summit Habitats was expanding into the Steamboat Springs area and Michael was brought on board to handle their sales and marketing efforts at EagleRidge Lodge and Townhomes on Mt. Werner Circle. After the successful build out and sale of EagleRidge, he developed and sold the Residences at Sleepy Hollow in the Fish Creek Area, which was quickly sold and completed. Michael then turned his interests to a mixed use development of commercial and residential live work units on the Yampa River, Riverfront Park, which was sold in 2010.
Testimonials:
I have done business with Buckley for years. He has brought many properties to my attention and his judgement has always been spot on. Buckley is a smart guy with tons of experience and I highly recommend him. Even more so, I can guarantee you that he has one of the best personalities in the industry…. so on top of competence, you are sure to be quite entertained! — William Marriott