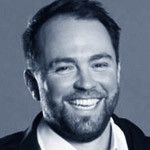 Broker Associate
Cell: 678-472-7702
Ryan@RyanRossProperties.com
www.ryanrossproperties.com
I began traveling to Steamboat Springs in 2002. For the first ten years, I visited in the summer months to participate in some of my favorite activities; hiking, biking, and camping. It wasn't until 2012 that I vacationed here during the ski season. I was sold. That following summer, I packed up my things and moved to the valley for an internship with a small brokerage, The Alderwood Group, and learned all I could about the area. That long overstay convinced me I wanted to live in Steamboat year round and after completing my degree at Georgia State I made the move permanent and returned to the valley. I have found my place at RE/MAX Partners and it has been a blessing getting to know everyone in the office, as well as being able to practice real estate alongside the best agents Steamboat Springs has to offer.
Ryan specializes in acquiring investment properties for buyers that are seeking a high ROI. He is experienced in IRA purchases, allowing investors to diversify their stock portfolio using real estate. His background comes from extensive training in one of the best programs offered in the United States. Achieving a degree in Commercial Real Estate Investment Analysis through Georgia State University, Ryan is well versed in both residential and commercial investment opportunities. Being a part of the GSU alumni, Ryan receives up to date analytics on what the market is doing and in what direction it is headed.
For first time home buyers or those seeking to purchase their second home, and wish to do so in a market that will provide excellent investment opportunity, do not hesitate in contacting him for a consultation.
Testimonials:
Ryan Ross' attention to detail and professionalism made the purchase of our second home easy. He took the time to get to know us personally which helped us purchase the perfect property in a short amount of time. His knowledge of the area reinforced our love for Steamboat! We would recommend Ryan for any real estate transaction.- Michael Shelton
Ryan made it so easy for us, esp being out of town. took tons of extra time and effort to show us the property using facetime, answered tons of questions, and just made the whole process work really well. – Stephen
White Glove Service! After working with Ryan I now know it exists in the Real Estate industry as well. I have bought and sold a number of properties prior to working with Ryan and I learned not to expect much. That has all changed. I am officially spoiled. If you want to work with an agent that has your best interest at heart, and will not stop working until you find the home you are looking for. This is your guy. Ryan pays attention to detail, and understood my needs and and what I was looking for and made sure to find that for me. Ryan took care of every little detail up-to and after closing. I will never work with another Realtor – I am customer for life – Hannah Holtzberg