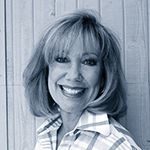 CRS, GRI, CNE, CDPE, ePro
Cell: 970-846-9967
suellyn@comcast.net
www.remax.com/realestateagentoffice/steamboatsprings-co-80487-suellyngodino-id27137797.html
Suellyn, of RE/MAX Partners Steamboat Springs, CO, is a 14 year real estate veteran with a long history of successfully guiding local, national and multinational clients in their residential and commercial purchases. Her knowledge of the Steamboat Springs real estate market is unparalleled & her clients have consistently sought her advice and trusted her judgment on many multi-million dollar transactions. As the former owner of a successful business, she is known for outstanding client service, including consistent communication and strong attention to detail which ensure positive, seamless transactions. As a member of professional networking groups like Certified Residential Specialists, Colorado Association of Realtors, and National Association of Realtors, she has also served as a Board member of Steamboat Springs Board of Realtors and served as President of that organization. Her strong belief in education that allows her to give her clients the most in expertise is evidenced by her accomplishment of the Certified Residential Specialists designation, which is obtained by less than 3% of the Realtors nationwide. She is exceptionally well respected in Steamboat Springs for her unparalleled professional track record & high ethical standards, as well as for being an honest, hard-working woman who does absolutely everything in her power to ensure her clients' success. Her exceptionally loyal clientele, personal referrals, and repeat business form the foundation of Suellyn's business.
Testimonials:
"Very prompt with appointments and deadlines, great contact skills, never wasted any of my time looking at properties outside of my wish list items. Knows the 'inside scoop' on neighborhoods and listings."

Greg Pyle | Oak Creek, CO

"I just wanted to thank you for all of your help and patience throughout this process. It's been a great pleasure to work with you and if I know anyone else who is looking for property in Steamboat, I'll gladly send them your way."

Adam Wertz | Boulder, CO

"You are one of the best Realtors that we have ever had. You know your market; you are an expert in pricing homes. You did an excellent job selling our son's condo in less than 4 days at the price you said that it should be listed…you really know what's happening in Steamboat and the surrounding area. You have been so very responsive to our needs."

David & Sandy Goldberg | Earlysville, Virginia

"Job well done! Thanks for making this a good home buying experience for us. You showed your experience and efficiency as well as warmth and friendly service. We will not hesitate to use your services again in the future."

Kirk & Camilla Wall | Hayden, CO